Proofers
F series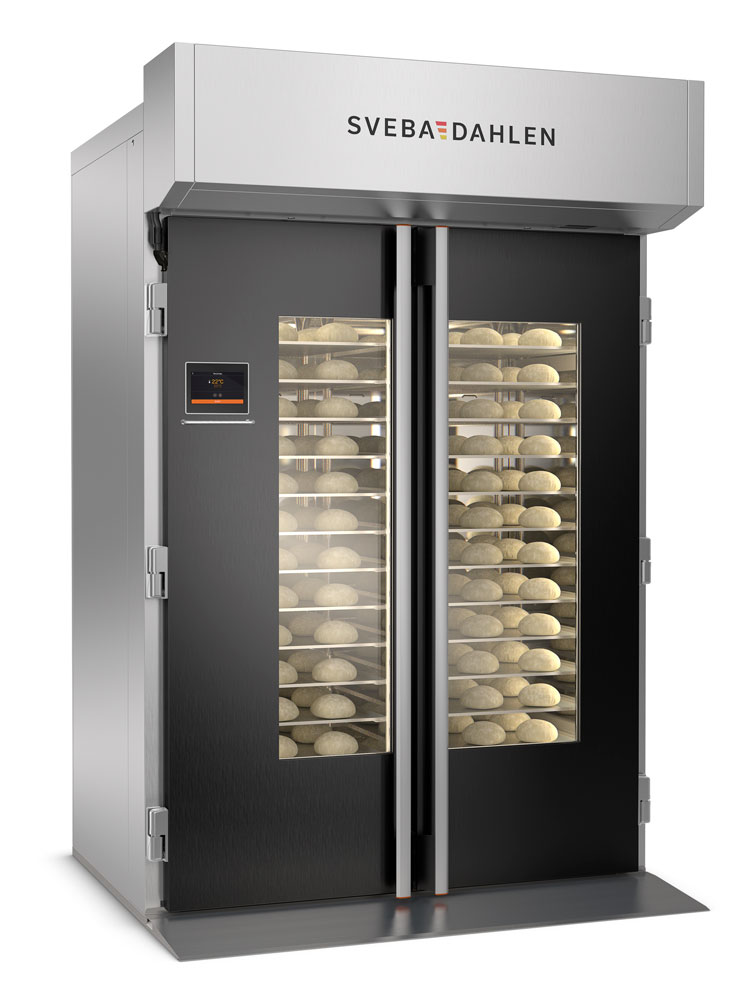 Fermatic Q4 has been developed to meet tomorrow's production requirements with regard to techniques within Freezing-Proving, Retarding-Proving and Dough On Demand.
Taste and aroma are improved as the enzymes in the dough have time to develop. Delivers higher quality in the baked bread.
Speed of fans adjusted according to requirements.
Circulate precisely the right amount of air and process the dough as gently as possible. In each phase of the program the fans have precisely the speed required, thus providing an energy efficient and quiet cabinet.
The automatic system controls all processes in the cabinet, ensuring that the dough is protected against drying out and is handled as carefully as possible.
Gives the baker greater freedom and the opportunity to influence times and settings to suit the individual working day and the pace of the work.
Stable, modular frame.
Compact and stable cabinet design.
Effective 80 mm polyurethane insulation in closed units.
Keeps the cold/heat in place in the cabinet. Reduces energy consumption drastically
Floor design with well-insulated, bolted floor and strong 3 mm stainless steel sheet metal.
Very durable and keeps the cold/heat in place.
The Freezer-Prover has electrical heating coils in the floor as standard.
Counteracts damage caused by freezing and keeps the floor dry
Industrial Proofing lines
Fermentation lines
Sveba-Dahlen has over 40 years of experience of manufacturing fermentation lines. The fermentation lines are manufactured in one or two level versions, and the size is calculated in view of the capacity requirements and the layout of the premises. The maximum band width is 4 meters, and the bands are threaded over the full width. A modular plastic belt is commonly selected where tins or plates are used. The fermentation channel is well insulated with cellular plastic and lined externally and internally with aluminum sheets or plastic. Most of the side panels can easily be removed to facilitate cleaning of the band.
Conveyor provers
The conveyor provers are built in length according to the requested proving time of the product. The belt width can be up to 4 meters.
Swing prover
Available in two different models, one with stainless steel covers and one with automatic climate unit built into an insulated room. A module system in width up to 3 meters which can be adjusted in height and length according to capacity and required proving time. The swings for loaves are with easy removable textile tubes and for round bread cups or baskets are used. Swing prover with automatic climate unit completely built into an insulated room with free inner passage on both sides for easy cleaning and maintenance. A two motor operation enables a great flexibility in the modification of proving time and capacity.