Commercial baking equipment from the manufacturers you trust
For the best results, start with quality bakery equipment
Finding quality commercial bakery equipment is easy with Harvest Corporation. We are suppliers of top-of-the line baking equipment from Koenig, Glimek, Sveba-Dahlen, Oliver and other brands with a reputation for equipment built to last.
If you need new or reconditioned commercial baking equipment, we'll offer you the one-on-one personalized service and advice to help you make the best choices for your restaurant, bakery or commercial kitchen needs.
WHAT'S NEW
Featuring this week information on the operation and cleaning for the GLIMEK Dough Divider! Click on the below video link for further info! (2) How to adjust settings and clean the Glimek Dough Divider – YouTube
READ MORE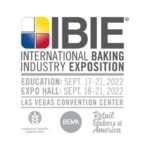 We would be pleased to meet you at IBIE (Sept 18 – 21) at any of our vendor booths – contact us at 1-888-925-6644 for more information!
READ MORE