Commercial baking equipment from the manufacturers you trust
For the best results, start with quality bakery equipment
Finding quality commercial bakery equipment is easy with Harvest Corporation. We are suppliers of top-of-the line baking equipment from Koenig, Glimek, Sveba-Dahlen, Oliver and other brands with a reputation for equipment built to last.
If you need new or reconditioned commercial baking equipment, we'll offer you the one-on-one personalized service and advice to help you make the best choices for your restaurant, bakery or commercial kitchen needs.
WHAT'S NEW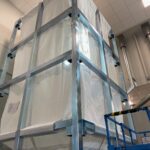 View our latest video of a Silo System Installation.
VIEW VIDEO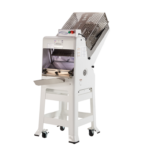 OLIVER products is launching this spring their new 797 Gravity Feed slicer. Complete with Proguard safety feature!
READ MORE