Dough Divider
GLIMEK SD-180 Suction Dough Divider
SD-180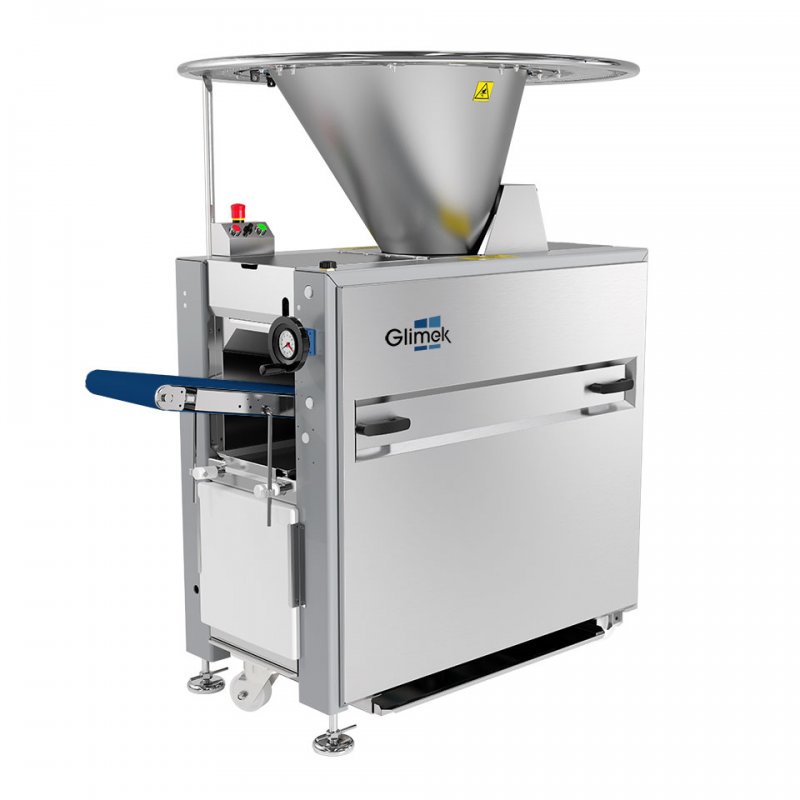 Weight range, 3 versions, 35 up to 2300 grams
Variable speed with frequency converter
Capacity 750 up to 1800 pieces per hour as standard
Stainless steel dough knife
Unique emptying function (hopper reaches all the way down to the knife)
Gentle dough handling
Easy handling and cleaning – all covers are in stainless steel and are removable
100 liter stainless steel hopper as standard
225 liter stainless steel hopper (optional)
Non stick coated hopper (optional)
17 liter oil reservoir, easy to fill
Extremely silent 72 dB(A)
GLIMEK SD-300 Suction Dough Divider
SD-300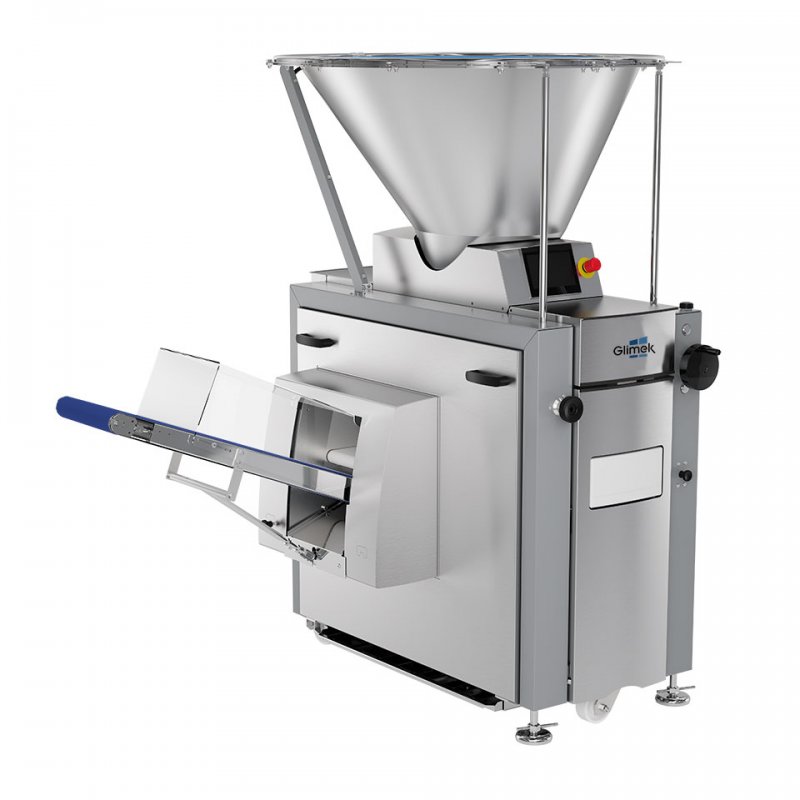 An automatic suction fed dough divider which can be used either as 1-pocket or as 2-pocket.
Features
Weight range: 1-pocket 150 to 2300 grams, 2-pocket 40 to 1000 grams
Variable speed with frequency converter
Capacity: 1-pocket from 750 up to 1500 pieces per hour, 2-pocket from 1500 up to 3000 pieces per hour
Dough knife in stainless steel
Unique emptying function (hopper reaches down to the dough knife)
Gentle dough handling
Dough chambers in high quality Ni.resist steel ensure high weight accuracy and long durability
PLC touch screen
Heavy duty construction
100 liter stainless steel hopper as standard
225 liter stainless steel hopper (optional)
Non stick coated hopper (optional)
Easy handling and cleaning since all covers are in stainless steel and removable
11 liter oil reserve, easy to fill
Stainless steel execution
Available with left or right outfeed

Download Spec Sheet
GLIMEK SD-600 Suction Dough Divider
SD-600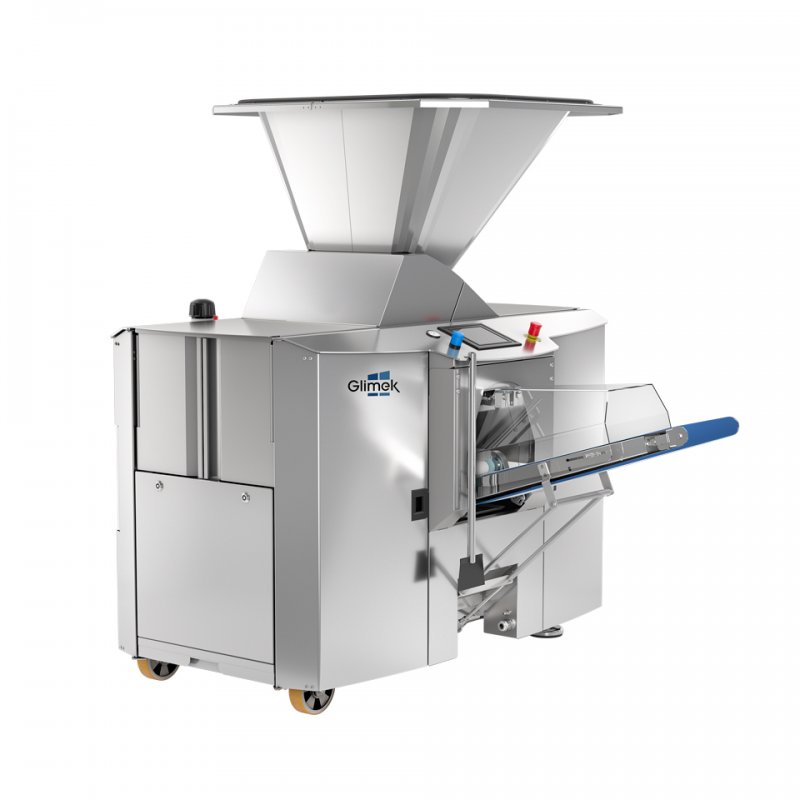 A stainless multi pocket dough divider in 3-pocket or 2/4-pocket execution. Stepless adjustable dough pressure, adjustable when running.
Features
Weight range: 3-pocket from 150 to 3000 grams, 2/4-pocket 250 to 1700/100 to 700 grams
Variable speed with frequency converter
Capacity: 3-pocket from 1500 up to 4500 pieces per hour, 4-pocket from 2000 up to 6000 pieces per hour, 2-pocket from 1000 up to 3000 pieces per hour
High quality components and choice of material
Very user friendly 8 inch touch screen for settings and storing recipes
Stepless adjustable pneumatic system for very gentle handling of different types of dough. Can be adjusted during operation
Reliable dividing system with very high weight accuracy
Separate drive on outfeed conveyor
Smart monitored lubrication systems that give the machine a long life span
Quick release on outfeed conveyor
High attention on borh safety and hygienic aspects
PLC touch screen for meny based navigation
100 liter stainless steel hopper as standard
225 liter stainless steel hopper (optional)