Supermarket
Instore Bread Line 120
120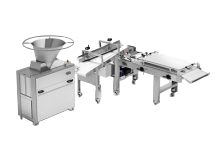 The new Instore Bread Line 120 from Sveba-Dahlen is a bread line that is easy to adapt to both the layout of the premises and to the bread that is to be baked. In addition, the entire flow can be easily and safely managed by one person, from start to finish.
With a capacity of between 500 up to 1200 pieces per hour and a weight range between 50 up to 1000 grams the Instore Bread Line is very versatile and is able to produce most bread types.
Multiple Bread Line Exclusive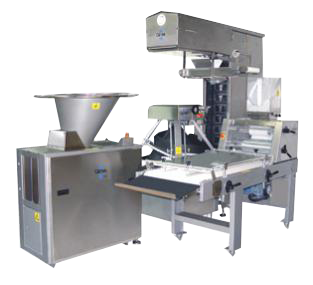 With a capacity of 500 up to 1000 pieces per hour this compact bread line is adapted for in-store bakeries. The Multiple Bread line is designed to produce buns, breads and baguettes. Since its very efficient the pay-off time is very short. The Multiple Bread line consists of the following freestanding machines:
SD-180XS Suction Dough Divider
Weight range of 50 up to 1000 grams and variable speed through a frequency converter of 500 up to 1000 pieces per hour.
The hopper can hold 100 liters and is made in stainless steel.
CR-360 Conical Rounder
The conical rounder is fitted with non-stick coated tracks that can be easily adjusted.
Weight range of 380 up to 1000g with infeed at 6h and outfeed at 12h.
The outfeed chute is equipped with a mechanical flour duster.
IPP 1/60 Intermediate Pocket Prover
An intermediate pocket prover in stainless steel with 60 effective pockets. The prover works intermittently with photocell controlled infeed, the outfeed is fitted with a belt conveyor.
The pocket are easy to remove for cleaning and its also fitted with a collection drawer for easy cleaning.
The prover has a emptying mode and is also provided with sockets for the other machines, the control on the prover also shuts down the other machines.
Mo-300 Moulder
The MO-300 moulder is equipped with centrally adjustable infeed in the hopper, two pair of rollers, 650X1100 mm pressure board and collection tray.
Lower side guides below the pressure board, The pressure board is motorized and counter rotating.

Download Catalog