GLIMEK – Bread Line 180 Direct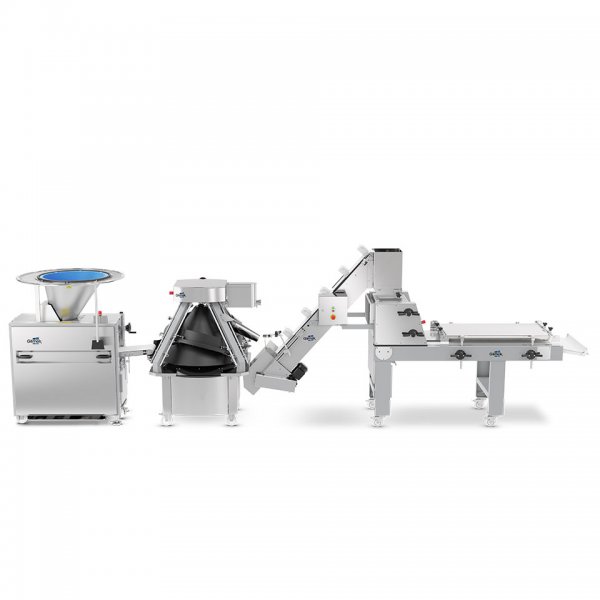 The Straight Dough Line is specially made for producing bread without need for an intermediate proving time. Its a very compact dough line with capacity of up to 1800 pieces per hour and a with a weight range of 120 up to 1600 grams.
Straight dough line Eco
There is also a Eco version of the straight dough line where the conical rounder is replaced by a hander up system that is mounted on the extended outfeed conveyor of the divider.
SD-180 Suction Dough Divider
Weight range from 120 to 1600 g, variable speed with frequency converter for 750 up to 1800 pcs/h, 100 liter stainless steel hopper with non stick coating.
CR-400 Conical Rounder
The CR-400 has centrally adjustable non-stick coated tracks, infeed at 6h, outfeed at 12 h and outfeed chute and mechanical flour duster.
CE-100 Cup Elevator
The cup elevator is mounted on the moulder, this transports the dough pieces from the rounder (or hander up) to the moulder
MO-300 Moulder
The moulder has centrally adjustable infeed in the hopper and two pair of rollers, the pressure board is 650X1100mm with a collection tray to collect the dough pieces.