S-Series Mini Rack Oven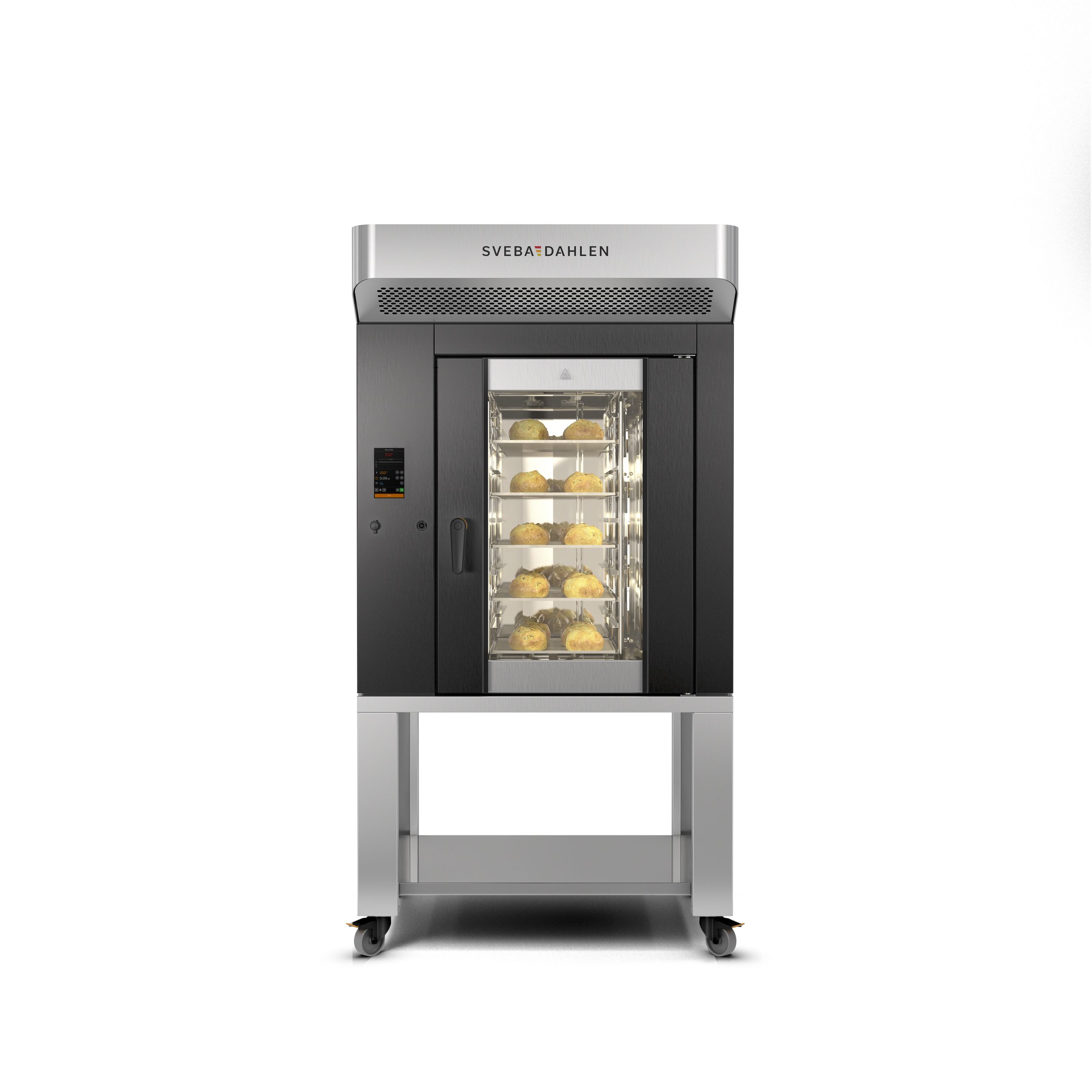 Strong insulation.
Ensures that the heat stays in the oven chamber.
Stainless steel inside and out.
Maintains low temperature and is easy to keep clean.
Large front window with heat-reflecting double glass and good lighting.
Gives a good overview of the baking process.
Built-in, high-capacity steam system.
Fast function and energy-saving.
Right hand hinged door with double glazed window.
Easy to open and overview.
Canopy as standard
Aluminum legs and castors as standard
Max baking temperature 300 degree C.
In-store mini rack oven with unlimited baking possibilities. The ultra-modern rotating combination oven S-Series, bakes everything from bread rolls and sourdough bread to delicate pastries to perfection. Achieve similar results, efficiency and functionality to that of an industrial rack oven. Designed to occupy minimal space, the S-Series is optimized for smaller bakeries and store use. Equipped with a modern digital control panel, optimized airflow as well as rotation speed, heating and steam systems. The S-Series combination oven allows simpler, cheaper, more efficient and better baking. The oven is extremely flexible, and with the proofer placed beneath the oven with optimized fermentation features, baking flexibility is significantly enhanced. Ferment below and bake at the top – at the same time!