GLIMEK Coating System for Semolina Flour – COS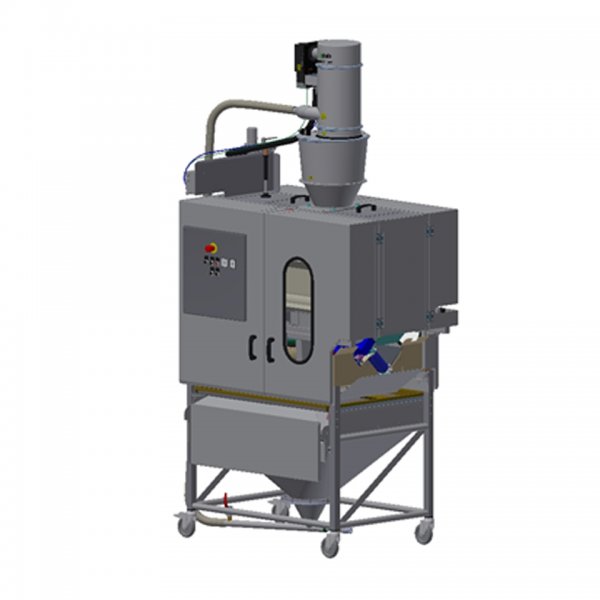 The Glimek Semolina Flour Coating System (COS) can be integrated in Glimek bread lines when there is a need for coating of flour around the dough piece. The machine has an internal infeed conveyor, where the initial coating of the dough pieces takes place. The conveyor feeds the dough pieces into the perforated plastic tube who rotates them while coating them with granules. The tube's angle and rotation causes the dough pieces to be fed forward.
Excess granules fall through the tube and screen into the collection box. From there, the vacuum unit returns the granules to the distribution unit.