MERAND DIVIDER / SHAPER DIVA 2 – WITH OPTIONAL DIV-X OR ATOUPAIN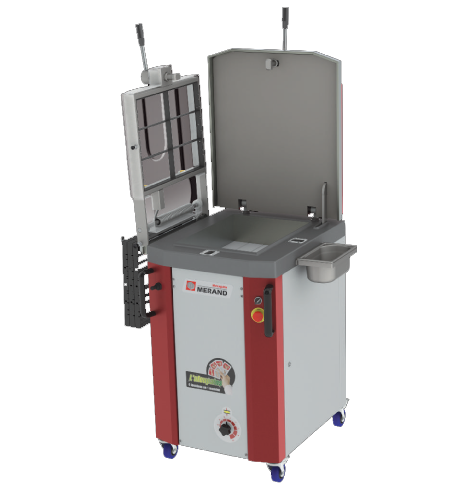 Hydraulic divider MERAND Diva has a square tank, therefore you can divide the dough into 20 equal divisions.
Its strong design guarantees the MERAND Dough Divider reliability.
Every detail is designed to provide comfort, make it easy to clean and very respectful of dough.
Perfectly adapted from small dough pieces of 150gr to big dough pieces of 1Kg, thanks to its huge tank that can be loaded up to 20Kg. (Hydraulic Divider mode)
This divider can also be upgraded to become a divider-shaper MERAND.
Exclusive MERAND Systems can be added to fit extra requirements such as : APF®, Non Flour Splatter / FlourBox®, removable flourbox / Variopress®, pressure sensor according to dough type / EasyDoors®, safe and easy cleaning system without tools / FlexiTable®, foldable worktable.
Product Specifications:
| Mode | # of pieces | total tank capacity* |
| --- | --- | --- |
| Hydraulic Mode: | 20 division | up to 20 kg dough |
| Baguette Mode: | 8 or 10 division | up to 3.5 kg dough |
| Div-X Model: | see grid chart | up to 7 kg dough |
*tank capacity is dependent on dough type/density and are guidelines only. Note in Div X mode the variety of grids will determine your quantity of dough pieces and total dough capacity.