CEPI Big Bag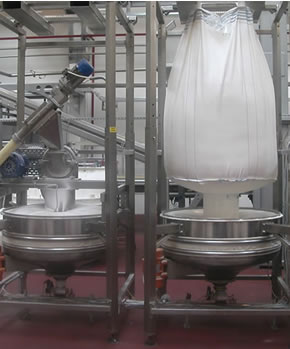 Indoor Big Bag Unloading System in painted or stainless steel, built with material suited to the storing and conveying of food stuff. Eases the emptying of Big Bags.
Modular structures in stainless steel suitable for all room solutions.
TECHNICAL DETAILS AND STANDARD EQUIPMENT:
Cylindrical shape with rectangular enlarged hemisphere to ease the placement and movement of bags;
Base trunk completed with 4 supporting feet in painted steel; supports future anchoring to the ground;
Telescopic regulation of the Big Bag supporting structure to ease support;
Epossidic baking varnish.