2E Ellegard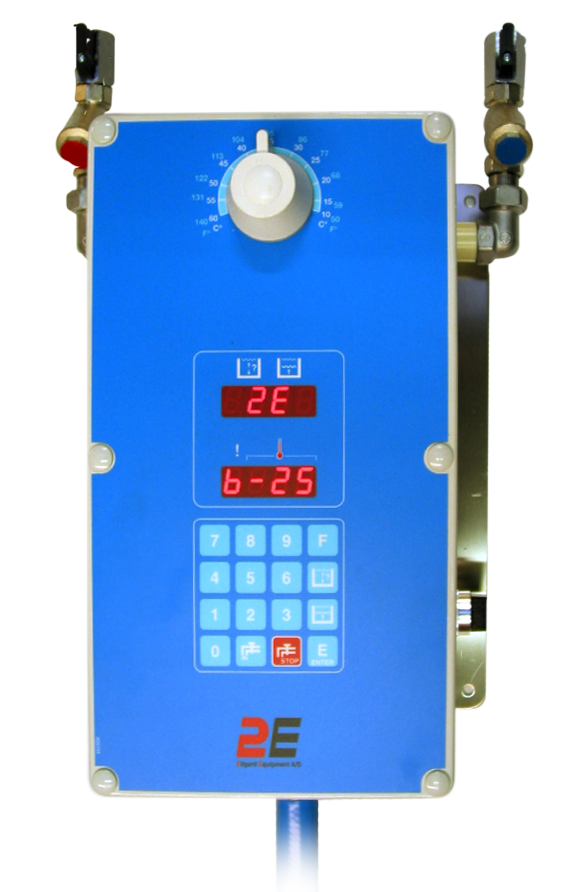 The B25 is designed for operation in bakeries requiring capacities in the area of 25 l/min (at an inlet pressure of approx. 3 bar) and an accurate temperature control.
The B25 is easy and simple to operate.
The required water quantity is set via the key-pad which is smooth and very easy to clean.
The B25 can memorize up to 3 different water quantities/programs. An intermediate stop can be entered in each program.
Temperature is set manually by means of a handle. To displays shows the set water quantity and temperature, respectively, as well as any set intermediate stops, and during metering the actual quantity is continuously displayed. By means of a button for automatic intermediate stop, the quantity of water can be divided into two portions allowing for a pre-mix.
The water mixer has a repeat function meaning that you only have to press a button to repeat the latest metered quantity.
Any interruptions of operation are easily identified by means of codes given in the temperature display.